Areas & Partners
Vestra Clinics has expertise across a broad range of therapeutic areas.
Vestra Clinics can assist with clinical trials in many therapeutic areas, specializing in Central Nervous System plus Dermatology disordes. Vestra Clinics runs memory and cognitive rehab clinics for dementia patients, as well as clinics for epilepsy and migraine patients.
State Institute for Drug Control (SÚKL) recently recognised Vestra Clinics as a highly specialized center (third-tier level) for the diagnosis and treatment of dementia that can indicate for amyloid PET scan referrals. 
Stroke and Cardiovascular diseases
Neurodegenerative diseases, including all dementia syndromes, Parkinsonism, Alzheimer's disease and mild cognitive impairment and other neurological disordes
Pain syndromes, including osteoarthritis and low back pain
Migraine
Psoriasis and other cutaneous disordes
Epilepsy
Partners
Vestra Clinics collaborates with a diverse range of international pharmaceutical and biotech companies, either directly or via CROs.
Vestra Clinics has successfully undertaken clinical research for the international life sciences industry, including some of the largest Sponsors and CROs in the world. We have frequently been ranked as the 'best' site in multinational trials, based on quality and recruitment rates.
Testimonials to our team's exceptional capabilities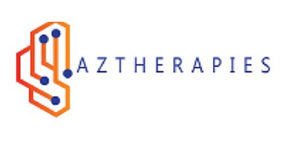 I have been very impressed with the quality of data generated by VestraClinics under the direction of Dr. Pazdera.
Some of the sponsors we have worked with are listed below.
Sponsors
ACADIA Pharmaceuticals Inc.
Acorda Therapeutics Inc
Allergan
Alzheon
Amgen
Angelini
Astellas Pharma Europe BV
Avanir Pharmaceuticals
Axovant Sciences Ltd
AZTherapies Inc
Bayer AG
BenevolentAl Bio
Bial-Portela & Ca SA
Biotie Therapies Inc
Boehringer Ingelheim
Cerevel Therapeutics
Daiichi Sankyo Development Ltd
EIP PHARMA, LLC
EISAI Medical Research Inc
Estera
Forum Pharmaceuticals Inc
Frank Longo Pharmatrophix
GlaxoSmithKline
Grunenthal GmbH
GW Research Ltd
H Lundbeck A/S
Heptares Therapeutics Limited
Hoffman La-Roche
Janssen-Cilag
Laboratorios Lesvi, S.L. (Neuraxpharm group)
Lupin Limited
Merck & Co
Merz Pharmaceutical GmbH
Mundipharma Research GmbH & Co KG
Neurocrine Bioscientes, Inc
NeuroDerm Ltd. 
Novartis Pharma AG
Orion Pharma
Peter Sandercock (Investor Initiated)
Pfizer Inc
Philip Morris
Purdue Pharma
Regeneron Pharmaceuticals Inc.
Revance Therapeutics, Inc.
Servier Institut de Recherches International
SK Biopharmaceuticals
Sunovion Pharmaceuticals Inc
Teva Pharmaceutical Industries Ltd
Toyama
UCB BIOSCIENCES GmbH
CROs
Bayer s.r.o.
Biomapas
Covance Inc
EastHORN Clinical Services
EMMES BIOPHARMA GLOBAL s.r.o.
GW Research Ltd
Chiltern International
ICON Clinical Research
INC Research
Institut Dr. Schauerte
Iqvia
inVentiv Health
Julius Clinical
Linical
NeuroScios GmbH
Omnicare Clinical Research
PAREXEL
Pharmaceutical Product Development LLC
PharmatrophiX
PRA Health Sciences
QuintilesIMS
Scope International
Syneos
TFS International AB
Western General Hospital Edinburgh
Worldwide Clinical Trials Ltd